How To Make Mini Garden Golf Course With Artificial Grass In Coronado?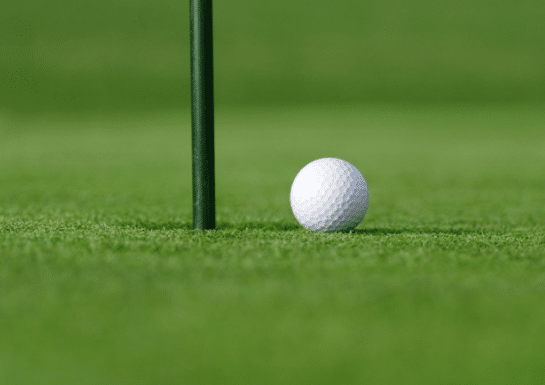 Artificial grass can be a great way to make your own mini golf course. It can last longer, require less maintenance and is much easier to install than natural grass. Here are some tips on how to create a mini golf course with artificial grass:
Before you start, it's important to determine the dimensions of your golf course, including measurements for each hole and location of obstacles like rocks or trees. Determine the size of each green, as well as any sand traps or water hazards that you want to include in your design.
Not all artificial turf is created equal, so it's important to choose the right product for your golf course. Look for turf that is specifically designed for golf courses and choose one with a pile height of at least 12 millimeters. This will help ensure that the grass is thick enough to provide a realistic look and feel as you play your mini-golf round.
Before laying down the artificial turf, it's important to prepare the surface properly. Remove any existing vegetation and debris from the area, then fill in low spots with gravel or sand to create an even base for your turf installation. Make sure you tamp down the gravel or sand firmly before moving on to the next step.
Installing underlayment beneath your artificial turf can help protect its life span and provide a softer surface for players. Look for a product specifically designed to be used beneath artificial turf, such as rubber granules or foam padding.
Once your underlayment is in place, you can begin to roll out and install the artificial grass. Cut sections of turf slightly larger than each hole and then carefully glue them in place with approved adhesive products. Make sure that you pull the turf tight as you secure it so that there aren't any loose or wrinkled areas.
Now it's time to have fun! Add obstacles like rocks, trees, sand traps, and other features to make your mini golf course fun and challenging. You can also create greens by cutting the turf into circles and adding a flag in the center.
Once your mini golf course is complete, it's important to maintain it properly if you want it to last for many years. Brush or rake the artificial grass regularly to keep it looking its best, and clean up any spills or messes quickly with mild soap and water. It's also a good idea to periodically check the seams of your turf installation for any looseness that may need to be re-glued.
FAQ's
How Do You Set A Golf Hole?
To set a golf hole, begin by measuring out the dimensions of the green and any obstacles. Then prepare the surface you will be installing on, followed by laying down an underlayment material if desired. Finally, lay down the artificial turf and cut it to fit around any obstacles or create circles for greens. Secure with approved adhesive products then add in your desired obstacles and flags.
What Is The Best Artificial Turf For A Mini Golf Course?
Look for an artificial turf specifically designed for golf courses with a pile height of at least 12 millimeters. This will help ensure that the grass is thick enough to provide a realistic look and feel as you play your mini-golf round. Make sure to also select a product with a longer warranty period.
Can Artificial Turf Be Used For Mini Golf Courses?
Yes, artificial turf can be used for mini golf courses. It provides an excellent low maintenance surface which does not require mowing or irrigation and is ideal for creating different levels of difficulty through the use of obstacles and other features. Make sure to choose the right type of turf and properly prepare the surface before installation to ensure your course looks great for years to come.
Conclusion
It is possible to create a mini golf course with artificial turf that is both fun and realistic for players. With the right materials and preparation, you can have an amazing mini golf course set up in no time. For more information, contact Artificial Grass Coronado at (619) 313-5888.